Everyone knows that Beijing 2008 is just around the corner. I just can't wait the day to arrive. Well, I'm not a sportswoman nor sport-lover. I'm just an ordinary girl who love the spirit of Olympic. Yes.. The spirit where everyone will get
united
and support entirely for their own team. Everyone wants their team to win in the games especially during this grand event, right?
Right now, I'm admiring China. Look at their spirit for this
Beijing 2008
. They have done a lot of things in order to host this games- developing the country within years. Look at these videos! OMG... I just fall in love right at the moment when I heard their theme song. It's so motivating... and touching.. Gosh.. I feel like crying honestly (if only if you understand Chinese) Yeah! "
We Are Ready
"
I believe everyone knows about the issue between China and Tibet. It's a hot, sizzling issue. Some countries are trying to stop the games being held in China in order to avoid unwanted incident happen. However, I guess China can make it since the title of the theme song is "We're Ready" which is obviously a message to the whole world stating that the games are ready for us. Besides, it's also a hint that the
China athletes will grab all the medals
especially G-O-L-D!!!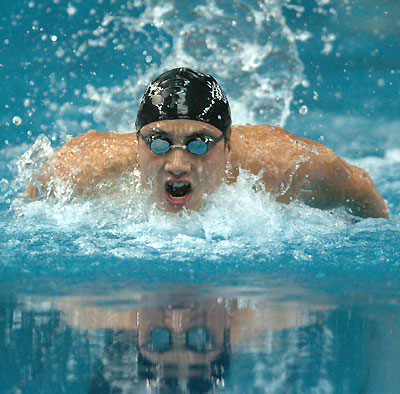 Yao Ming! I love you!!!
Go Go Go China!!
Hey.. wait a minute... Am I supporting the wrong theme? I'm a Malaysian! What am I doing?
Sob...
I'm sorry Yao Ming.. I'm taken... Sigh.. I'm committed in supporting Malaysia theme.
Instead of shouting "Kah Yau" (in Chinese, meaning that try your best), I should scream "Malaysia Boleh" (Malaysia can)!!!
Go go Malaysia!!!
Malaysia Boleh....

So, are you ready? For Monday blue?
Lol...