In another 2 hours, I will go to the dentist and do my dental check up.
Yes.. Dental check up...
*trying to suppress all those unpleasant moments*
Seriously,
I hate dentist
and
I HATE ALL THOSE DENTAL INSTRUMENTS
including laryngeal mirror, dental scaler, forcep collins and I-don't-know.
Besides the instruments, I hate the smell of the dental room. It smells like latex or rubber or.... well, I seriously don't know.
What I know is, the smell really lurch my stomach whenever I step in the room
.
Seriously,

they should

consider using

Ambi pur

to replace all those scary smell.



Besides, they should really consider using
aroma theraphy
in the room in order to reduce the stress and scary feeling in the patient.
I believe using the right essential oil will really help. Hey, doctors, do consider these idea will you?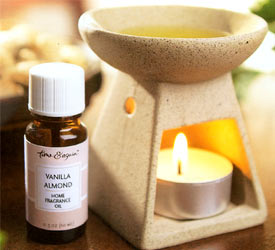 SPECIAL NOTES:


Mac and Kelvin, I know you guys are reading this. Jot this down! By the way, I don't hate you.....

yet

. Lol..
:)
Well, I admit that I am nervous right now. There will be another 2 hours before the freky appointment. I know I shouldn't skip it as I can't bear any further attack and damage on my pearly white teeth by those mean bacteria and viruses. I don't own a set of good teeth but I am determined to take good care of them as I am having this eater archetype. I can't imagine my late adulthood period without any teeth.
Ehhwwww.... That will be a disaster!
>.<



Ok
then. I shall prepare myself and I know I can do this. Let me just do a few positive self-talk practices before the last two hours (positive self-talk will turn your fear into energy):





Curryegg

:


"It won't hurt"

"It is fun"

"The room smell good"

"And the dentist is cute"
Sadly, he is an old man. Sigh.....

Photo resources from: photo1

,

photo2

,

photo3

,

photo4

and

photo 5.