I am afraid of CCTV right now.
I don't feel safe. I don't feel there is peace in this high-tech world.
How will I feel safe when the number of illegal CCTV users in this world are growing dramatically each year? They might place the CCTV in the room, bathroom, toilet, fitting room or any corner that they feel you might be naked. Don't that sound horrible?
Hot places that might have illegal CCTV:
Hotel
Public toilet
Females fitting room
Your OWN room!!!
OMG! What should I do to stop this? What happen if I'm being recorded while I am testing my bra in the fitting room, or urinating on the toilet or making sex in the hotel and this video clip is published in the website or sold in 'pasar malam' (night market) with RM50?
I can't imagine if I am in Dr. Chua's situation right now. Don't you feel scared after the incident of Dr. Chua's
sex tape
lately? News about him:
here
,
here
,
here
,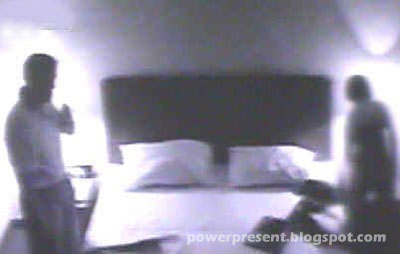 The scene?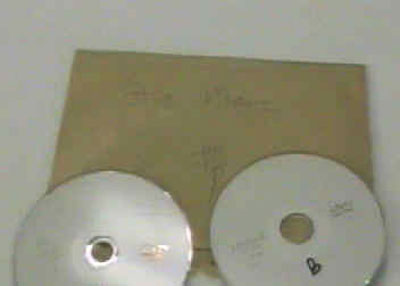 The CD!
Some dialogue of him from the news: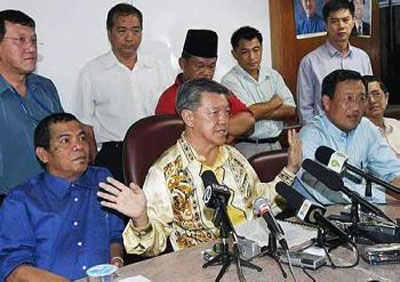 Saying that he had already "

stripped himself naked to all Malaysians

", Dr Chua said if his move to resign:

"What more do they want? They cannot possibly ask for my head because the Malaysian political struggle is not do-or-die as in some countries."


Dr Chua said he was working out a plan on how to thank all party members.

"I should be travelling the whole country to thank them because they unexpectedly got caught in this resignation.


"However, they must understand that if I travel now, I have to use all my expenses. I do not even know how to book a ticket. I do not even know how to book a hotel (room).


"

That is okay by me. I take it in my stride. That is part of life

. I will move on to the next phase.

There is life after politics after all

," he said.
From the star
I believe this topic has been the hot issue among the Malaysian right now (starting from 1 Jan 2008) Students, lecturers and even those '
mak cik
' (aunties) who washed the toilets in my varsity were busy discussing about him. Of course, you will hear a lot of negative comments from the females on Dr. Chua Soi Lek love affair. In contrast, most of the men support his action for admitting his faults and apologizing in the public.
Well, I don't have any comment about him since he has his right to have an affair with his personal friend, or maybe who whoever he wants. He has his own right and privacy. I am talking about the human rights. However, according to the typical Asian cultures and moral belief, his action will be considered as wrong. I mean wrong in the sense of being a
60-year-old
father to his children, a should-be-faithful husband to his wife, and his ex-post as the Malaysian Health Ministry. *sigh*
Anyway, his action in admitting his faults and asking for forgiveness from his family and the Malaysian is something I feel proud of. According to Buddha's teaching, being able to change from a wrong behaviour to a right behaviour is something we should be proud of. He didn't give any excuses instead, he confessed everything to the media. This is what a responsible leader should do. (You're great, Dr. Chua)
A small note from me...
Dear Dr. Chua,
I hope you will love and appreciate your family members especially your wife all the time. Forget your personal friend (if you can) and move on. I am glad you take the right and good action in handling the problem. Last but not least, thank for your contribution to Malaysian.. You're a good leader. Amitabha~

(to know his contribution to the country, please click
here
)
From,
curryegg
Ok. Back to our previous topic. So, what should we do to avoid this hidden CCTV from our lives? We might not see it with our bare-eyes if there are micro size CCTV!
Can somebody tell me?